PRODUCT
Built strong, SANY's machines can tackle the toughest jobs. From road building, to earth moving, to construction, our powerful excavators, wheel loaders and piling rigs are designed to provide the highest level of reliability and are fitted with trusted components from the world's best suppliers. Our tough and reliable approach means these machines will never let you down.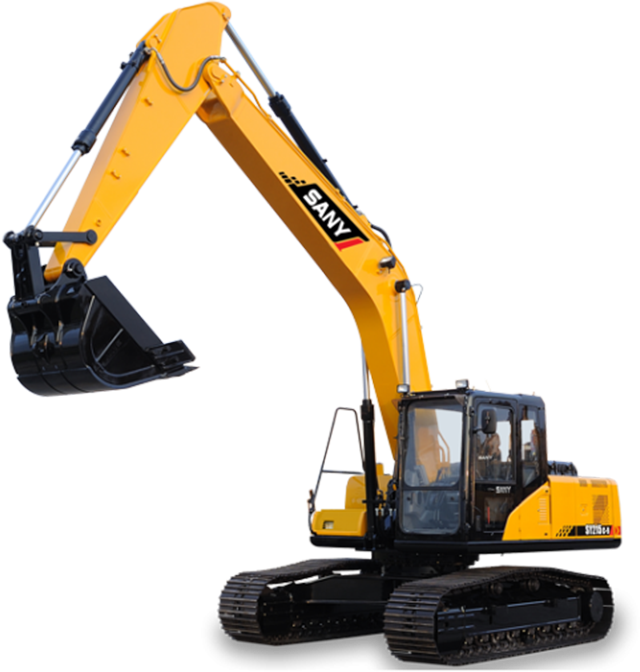 WHY SANY
Value

Return on investment is key and that's why SANY want to provide products which help you move more muck for less!

Reliability

SANY pride themselves on making the most reliable products in the industry. Built for tough environments, SANY machines will not let you down.

Proven Components

All of SANY's products are fitted with trusted components from some of the world's top suppliers; engines, hydraulics, axles and all other major components.

Support

With a network of experienced dealer partners, as well as support direct from the factory, SANY SG have the complete support solution.
ABOUT SANY

Founded in 1986, SANY has grown to become one of the most dynamic, technologically advanced producers of heavy machinery in the world. With a growing international presence, including manufacturing and R&D facilities in the US, Brazil, India and Germany, SANY's powerful machines are driving construction projects across the globe.
Investing 5 - 7% of annual sales revenue in Research & Development

Granted an industry-topping 6,000 world-wide patents.

Winner of the National Prize for Progress, Science and Technology.

Winner of State Technological Innovation Award, the highest honor in China's construction sector
TRUSTED ALL OVER THE WORLD
Sany is one of the largest construction machinery manufacturers in the world.
Manufacturing bases

Overseas Regional Headquarters

Suppliers

Dealers

SANY America

SANY Brazil

SANY Europe

SANY India

SANY Group Headquarter
SANY Latin-America

SANY Northern Africa

SANY Western Africa

SANY Central Africa

SANY Southern Africa

SANY Russia

SANY Central Asia

SANY Kuwait

SANY Saudi Arabia

SANY Eastern Africa

SANY Southeastern Asia

SANY Philippines

SANY Indonesia

SANY Australia

SANY UK